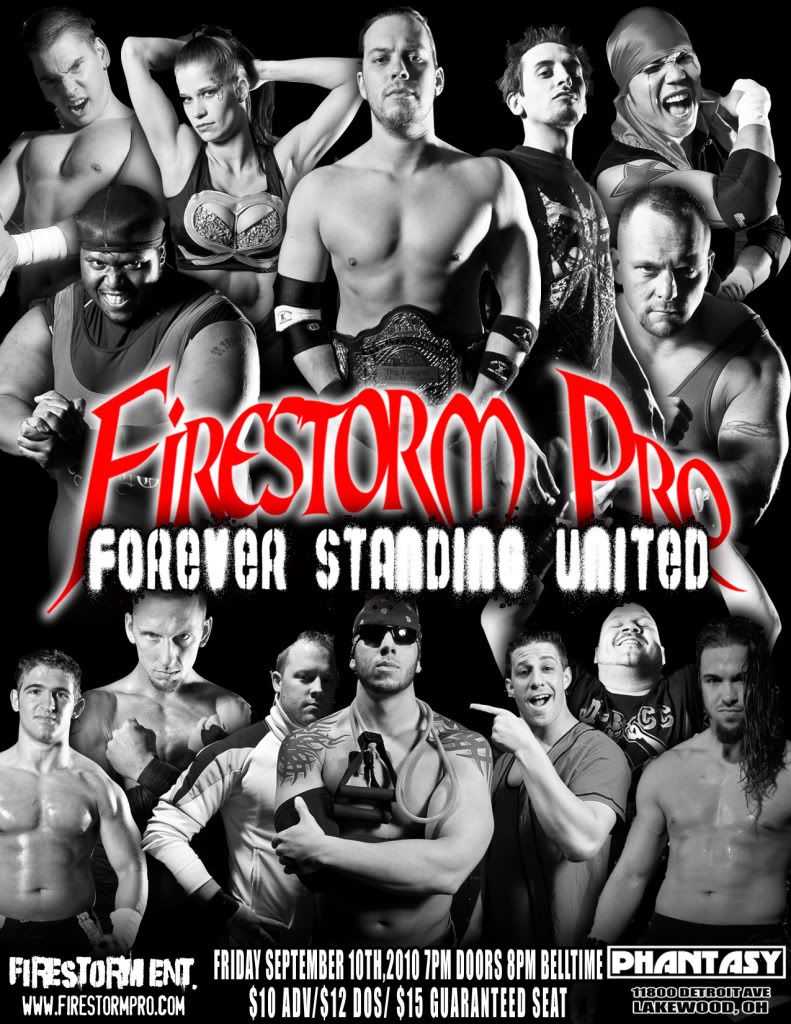 This Friday Night at The Phantasy Niteclub in Lakewood, Ohio; FIRESTORM PRO WRESTLING Presents its final show before taking a hiatus. The show will be titled FOREVER STANDING UNITED! It will be a night in tribute to the accomplishments of the past three years. It will also be a celebration of the ones who helped build Firestorm and have now moved on to bigger things. Doors will be open at 7 with a 8pm belltime. The show should run till about 10:45 and then stick around for the afterparty!
MAIN EVENT - 6 MAN ELIMINATION FOR THE FIRESTORM PRO CHAMPIONSHIP
When JC announced his hiatus from the world of professional wrestling. He was contacted by many wrestlers that wanted one last shot at "Big League" John McChesney. After much consideration it was an opportunity to pay tribute to the match that decided the first champion "The Deviant" Michael Hutter. There will be 5 championship qualification matches to determine who will then face McChesney in the main event. Since first announcing the last show a few weeks back there has been a number of additions to the qualifying matches.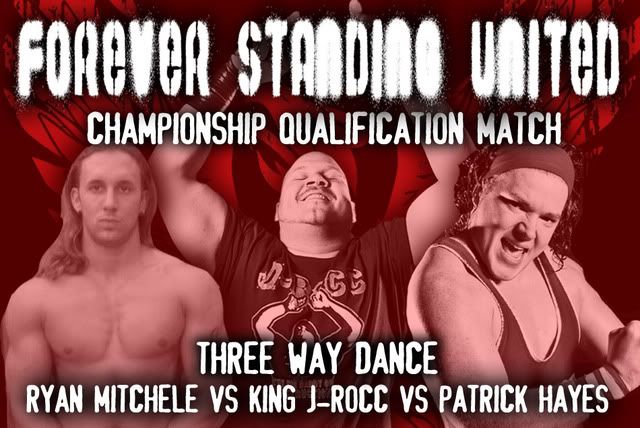 THREE WAY DANCE- "THE KING OF CLEVELAND" J ROCC VS RYAN MITCHELL VS PATRICK HAYES
Since defeating PJ Kinny in last June's Cleveland Street Fight, Patrick Hayes's life has taken many much needed turns. Changes that has made everything he does so much more important. Changes that has prepared him to become a champion. It wasn't until recently that Patrick Hayes even knew if he could compete on Firestorm's Farewell show. But when he was able to make the sacrifices needed to compete on the show he immediately asked for a qualifying match with "The King of Clevleand" J Rocc. J Rocc was Patrick Hayes's tag team partner at the start of Firestorm but as they went seperate ways, both men went down very different paths. But when Patrick Hayes was cheated out of his opportunity to become "The King of Cleveland" Patrick Hayes had enough. Since Hayes is still the #1 contender for the Firestorm Championship, he was granted any match he wanted for the final show. The match that was originally suppose to be J Rocc vs the up and coming Ryan Mitchell, will now be a 3 way dance for an opportunity to compete in the 6 man elimination match.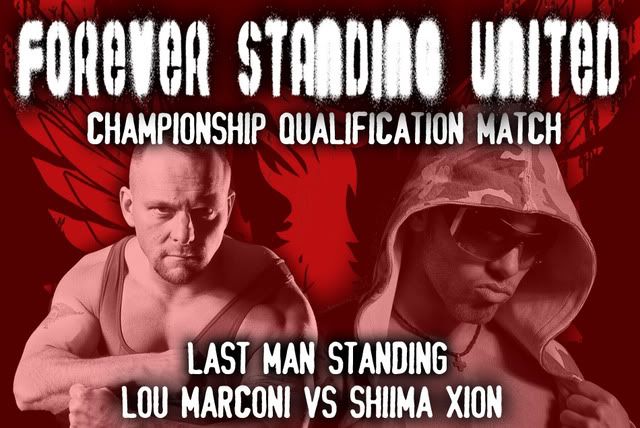 LAST MAN STANDING- SHIIMA XION VS LOU MARCONI
Lou Marconi is a man that stands alone against the wave of fresh blood in the wrestling world today. After many matches with the youth of Firestorm there was one man that was just too much of a young star for Lou Marconi's taste. That man is Shiima Xion. Shiima Xion represents every bit of the future of professional wrestling. His high pace in ring skills, ever changing appearance, and world wide fame is everything an "Old School" ring veteran is trying to fight to perserve the business he helped build over the last 15 years. After many very intense collisions between these two, it was at last June's RISE OF 2010 that Shiima helped a rookie named Tim Green beat Lou Marconi. Lou Marconi snapped and forced JC to make a match for September 10th with himself and Shiima Xion. But Lou demanded the match to be a "Last Man Standing Match" Soon after the show Firestorm representatives lost communication with Shiima Xion. Figuring he was just scared of Lou Marconi, Lou Marconi was booked in a rematch with Dylan Gage (formerly Tim Green). After much back and forth with Shiima's attorney, it was agreed that he is very much still signed on for the match on September 10th and THE LAST MAN STANDING MATCH will happen. But now the winner of the match will go on to compete in the main event for the Firestorm Championship.
OTHER QUALIFYING MATCHES: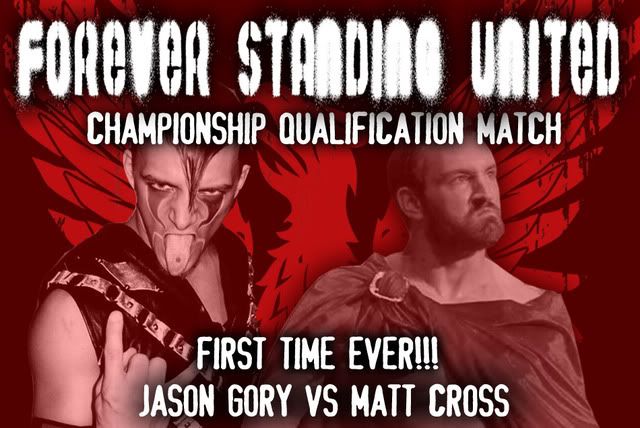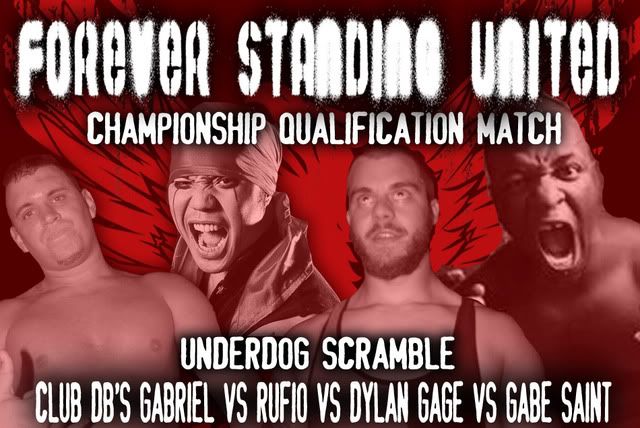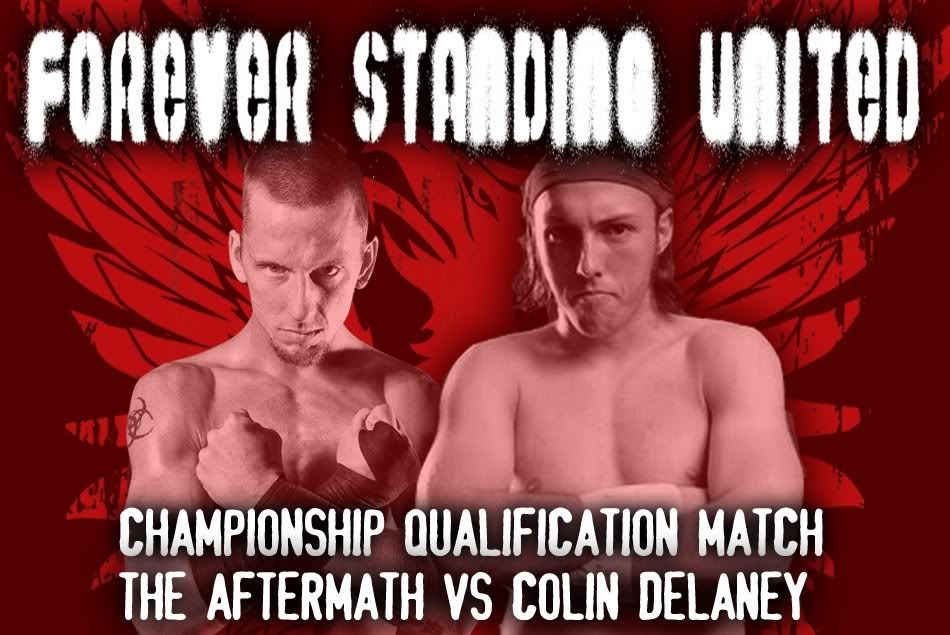 TAG TEAM CHAMPIONSHIP MATCH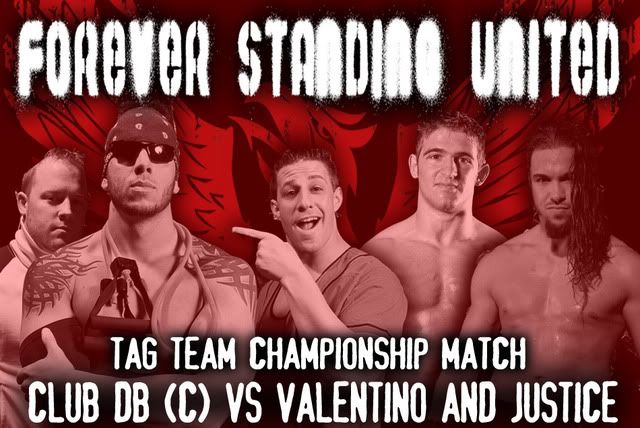 Also appearing: The first lady of Firestorm Pro Wrestling "Big League" Stephanie, Shane Taylor, Machine Gun Kelly, Ryan Burke, Will Esquire, El heroe del padre, and so much more!!! VIP seating is almost sold out so get there early for a seat!!!